New hardware.
Today I replaced the RF-Market with two stacked logpers from Tipa CZE made by Emme Esse from Italy. The two logpers are stacked about 125 cm apart and linked together with the Emme Esse combiner.
How are they stacked? Spacing: 147 cm apart. Each antenna is hooked up to the combiner with a 132 cm Belden H125 coax. H plane: 56° and E plane +/- 60°.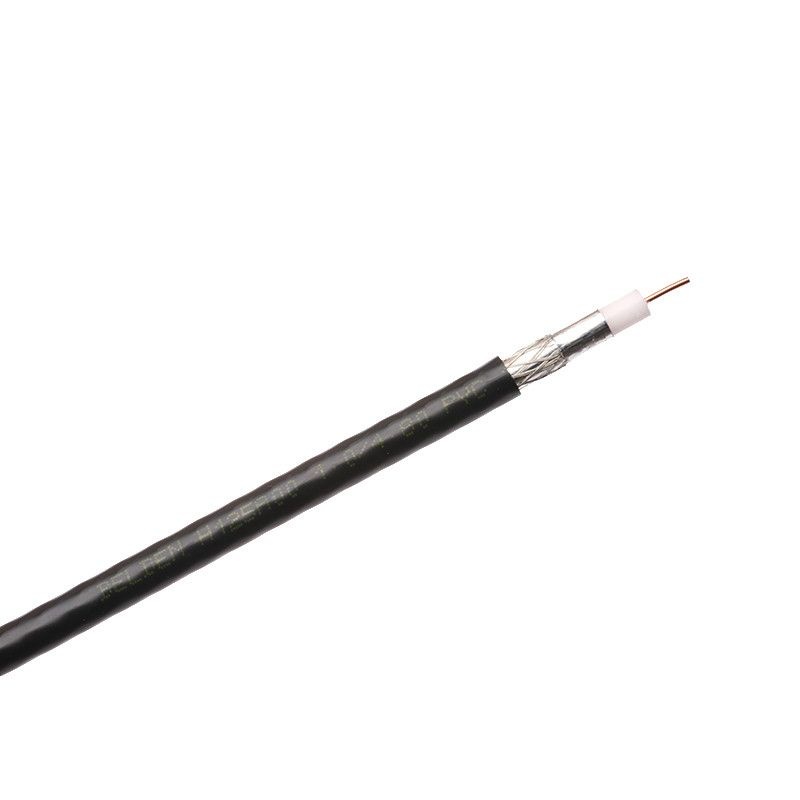 Belden H125 PVC
Opening angle of the stacked Emme Esse logpers on 9B vs 5C, Germany.

Logper specs:
operating frequency : 174 – 230 MHz
channels : 5-12
gain : 8.5 dB
anterior-posterior ratio : greater than 22 dB
output impedance : 75Ω
connection : built-in connector F
width of the main beam in the H plane : 56 °
number of elements : 14
mast mechanical load at 120 km/h : 3,6 kg
weight : 0,83 kg
length : 1100 mm
Compared to the RF-Market Yagi the gain is about the same or even a tiny bit less. The opening angle is clearly smaller than with only one logper or a yagi. Turning the antenna a few degree makes a difference on weak muxes.
Total cost 50.60 euros for two logpers and a combiner. Shipping included.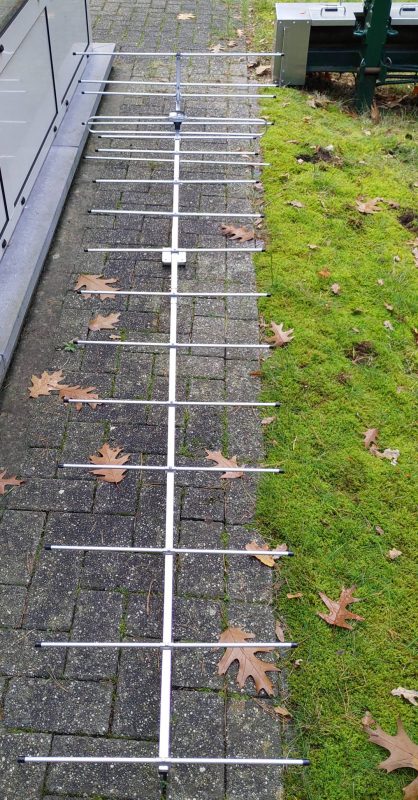 RF Market Yagi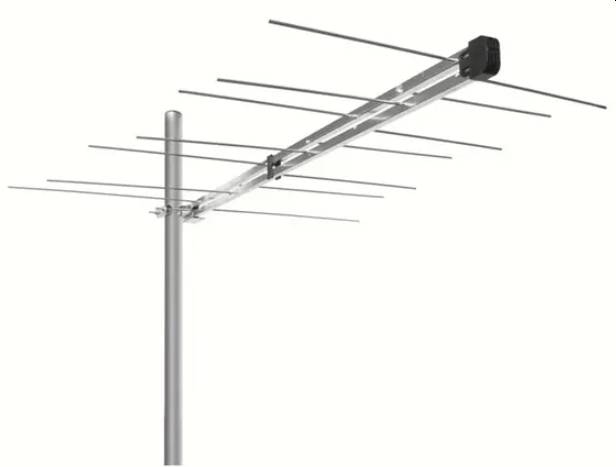 Emme Esse log periodic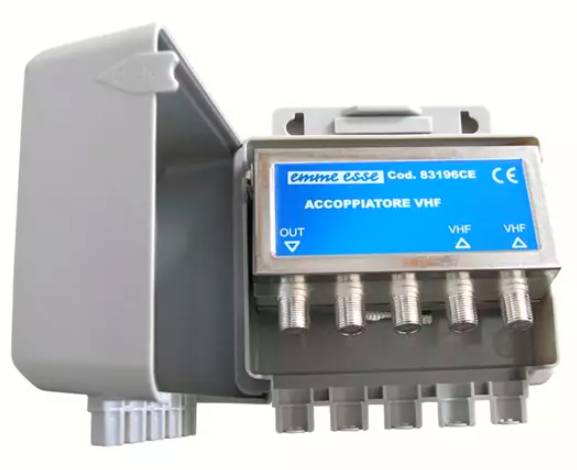 Emme Esse combiner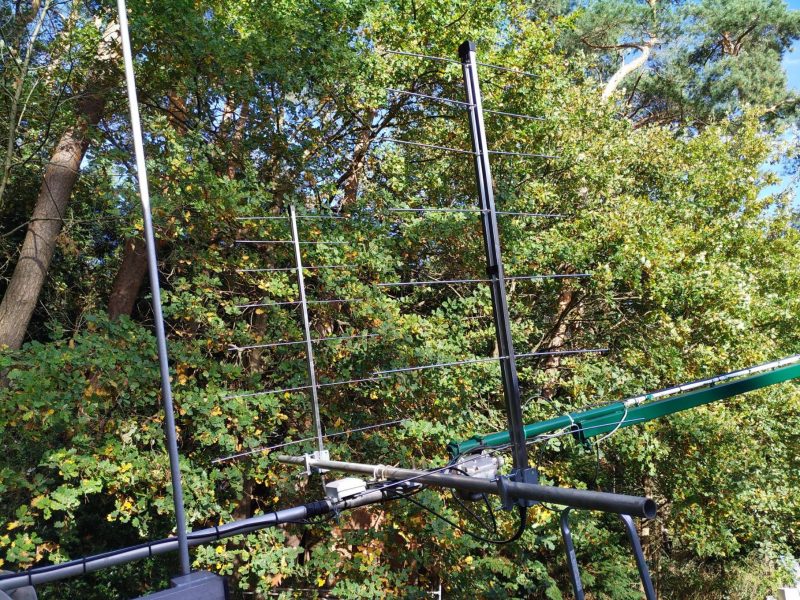 Stacking the logpers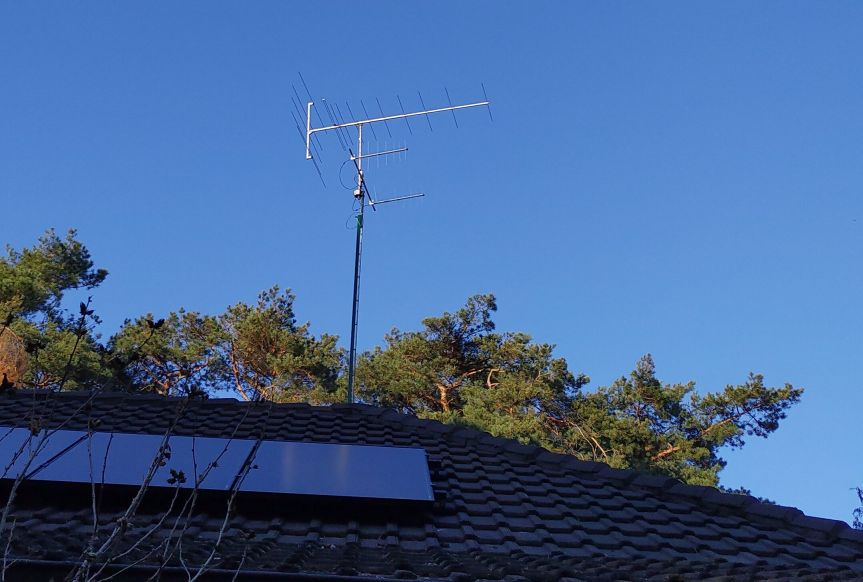 New set-up – stacked logpers beneath the Körner FM antenna.