On July 16 2022 two FUBA DAT 307 Yagi antennas arrived at my QTH and just like my Emme Esse logperiodic antennas I wanted to stack them in the best possible way. The nooelec LNA was also replaced with the RTL-SDR blog wideband as I'm mainly using the RTL-SDR for DAB reception.
It's not easy to find correct and useful information on stacking antennas on the internet. Moreover FUBA don't provide a lot of info on their technical data sheet. Contacting their HQ ended in a promise but no real info.
So I first tried a stacking distance of 150 cm. It was not too bad, but I had expected more of these aerials.
Then 188 cm spacing was set but that was disappointing: F/B ratio was very poor and so was side lobe suppression.
Clem Schmidt from QIRX pointed me to the German rundfunkforum where I got in touch with Bernhard.
The first thing that needed to be done was measuring up the mechanical dimensions of the FUBA DAT 307. Specs can be found here.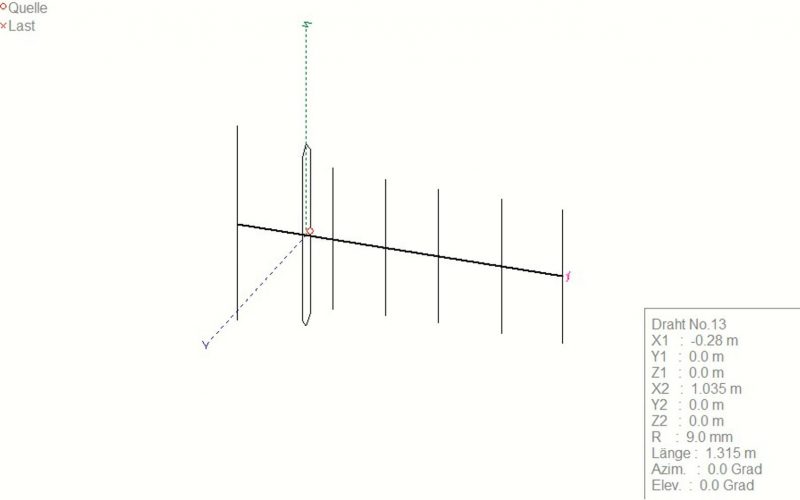 Using MMANA-GAL Bernhard did some simulations and came up with data for spacing distances of 80, 90, 100, 125 and 150 cm.
We agreed 80 and 125 cm would be the best options. I went for 80 cm spacing distance as the F/B (X, -X) ratio is OK, except for 220 MHz. On the other hand the side lobes (Y, -Y) are outstanding, and muxes at 90° can be nulled out, except of course for local powerhouses.
Choosing 125 cm would get me performance with a good overall F/B ratio but with less side lobe suppression.
So on August 18 in the evening I went for the 80 cm spacing distance.
Performance is very satisfying: F/B ratio is certainly acceptable and the side lobe suppression is excellent!
Conclusion: stacking antennas correctly will improve reception, especially if you are into DAB-DX!
Many thanks to Bernhard for his advice and assistance in this matter.
His expertise was invaluable and gave me more insight (although I still have a lot to learn!) in antennas.
Bernhard kindly allowed me to use his graphs on this blog page.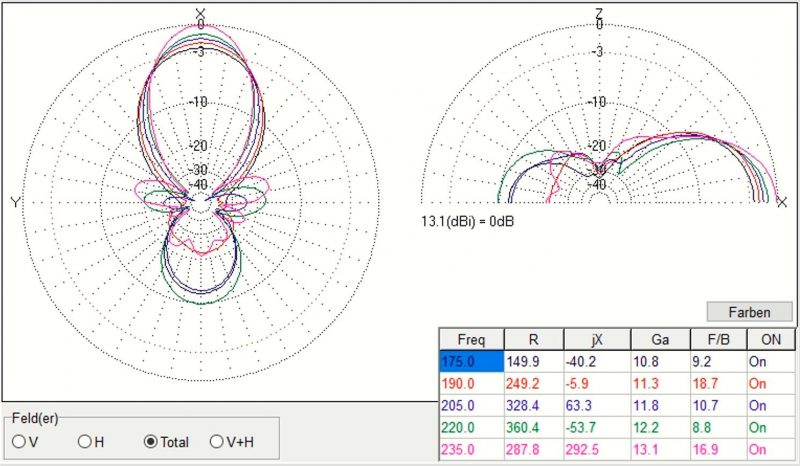 80 cm stacking space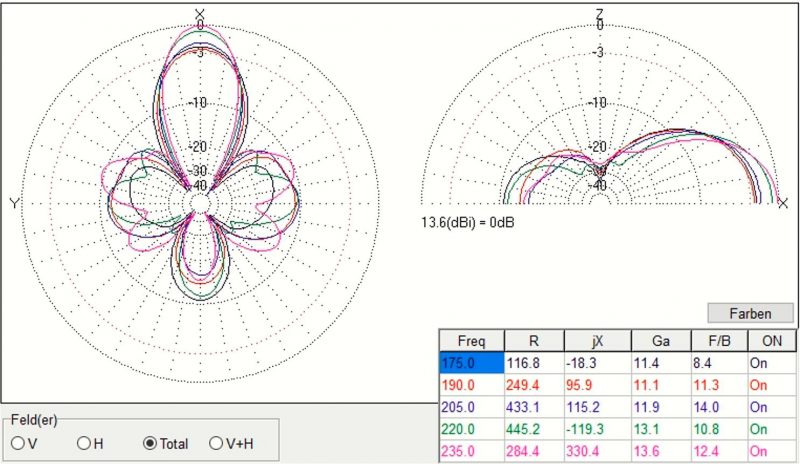 125 cm stacking space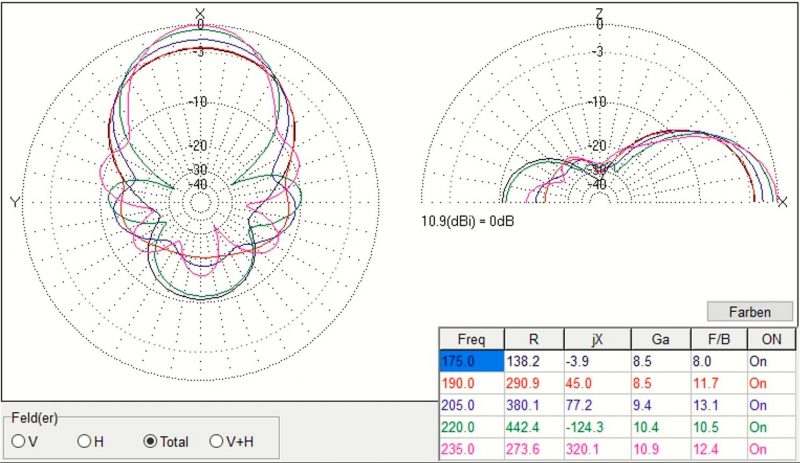 Single FUBA DAT 307