Yesterday evening Clem Schmidt released a major new version of QIRX and the changes are massive.
Highlights of the changes (abridged from this page):
QIRX 4.0.0 now needs activating with a licence key after a 15-day demo. The fee is 20 euros.
More info here.
QIRX now uses a docking system to place receivers and widget (TII Spectrum a.o.) where you want them on your screen.
DAB decoding sensitivity has been significantly enhanced.
DAB EPG on a new tabbed window.
DAB measurement capabilities have been enhanced by BER and MER, usually not found in DAB SDRs.
Map Range Rings.
ADS-B improvements: upgraded map, ADS-B filtering and vertical colour bar for tracking.
A full comparison between version 3.2.2 (free) and 4.0.0 (licenced) can be found here.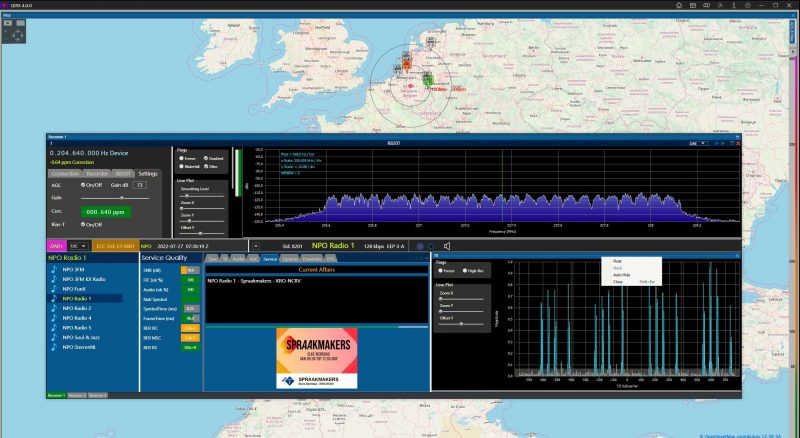 QIRX 4.0.0